4 Easy Ways to Increase The Value of Your Property
Posted by Charlene Turner on Wednesday, January 5, 2022 at 6:10 PM
By Charlene Turner / January 5, 2022
Comment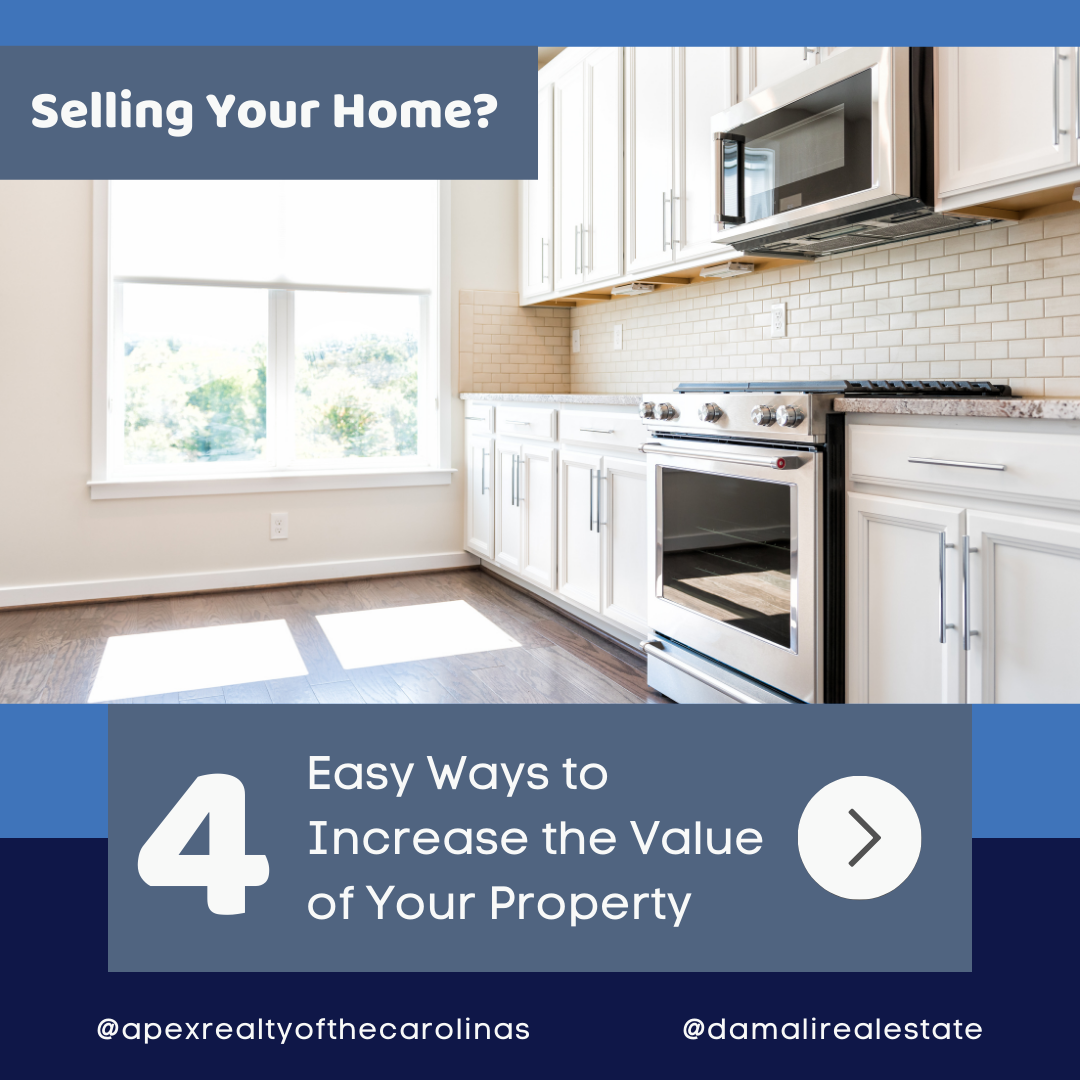 When thinking about selling your home it's important to consider the needs and wants of prospective buyers. Bringing your home up to date, doesn't have to break the bank though. Here are a few easy and inexpensive ways to increase the value of your property.
Crown Molding. Rather than spending hundreds of dollars on having luxurious crown molding installed, you can create the look yourself. Using a nail gun, nail decorative molding to the top of the wall adjacent to the ceiling. Four inches below this molding, nail another stripe of this decorative molding throughout the room. Then, simply paint the blank 4-inch area with white paint.
Curb Appeal. Your home's exterior will set the tone for how a buyer will feel before even entering your home. If your landscaping is lacking and the siding of your home is dingy, they won't expect much of the interior.
Rent a power washer to deeply clean your home's siding, deck, driveway and entryway.
Planting flowers and plants on both sides of your porch to flank your entryway is a nice way to say "welcome home" to buyers (and the appraiser). To save money, purchase plants and flowers that are in season.
Exterior shutters add traditional charm to your home. Shutters for Less offers quality shutters at discount prices.
Kitchen Backsplash. A backsplash is to the kitchen what eyebrows are to the face - it frames the room. By simply adding a backsplash to the bare space between your countertops and cabinets, you can transform your kitchen from blah to ta-da!
Bathroom Upgrade. A bathroom upgrade doesn't have to cost a grip. Rather than adding a new garden tub or replacing a vanity, make small upgrades in order to achieve an equally impressive impact.
Frame your builder-grade mirror by using a framing kit from companies like MirrorMate or Lowes.
Add new hardware to your vanity.
Paint an outdated vanity and paint over tired laminate with a paint kit from a company such as Giani.
Apply a fresh coat of neutral paint to the walls.
Your home is worth as much as a buyer is willing to pay for it. Make the best first impression and show buyers that your property has been well cared for with these 4 easy upgrades.